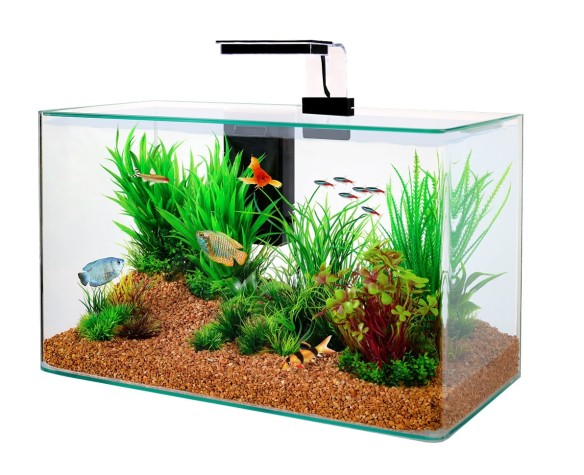 Aquariums Clear
Pure Design of Nature
Enhance your fish and your home with Clear aquariums' pure design.
- Available in 2 volumes and 2 colours.
The aquarium comes with silicone pads to be fitted under the tank before you fill it with water. These cushion the contact surface and prevent slipping, so the aquarium is in a slightly elevated position. Clear also has a discreet glass lid that diffuses light, prevents splashing, limits evaporation and stops objects from falling in.
Made of 4 mm thick glass, these low-energy aquariums are delivered with touch-sensitive LED lighting offering two positions (day - white light / night - blue light), and a waterfall filter made up of a foam block to stop impurities and an activated carbon and zeolite cartridge for chemical water purification.