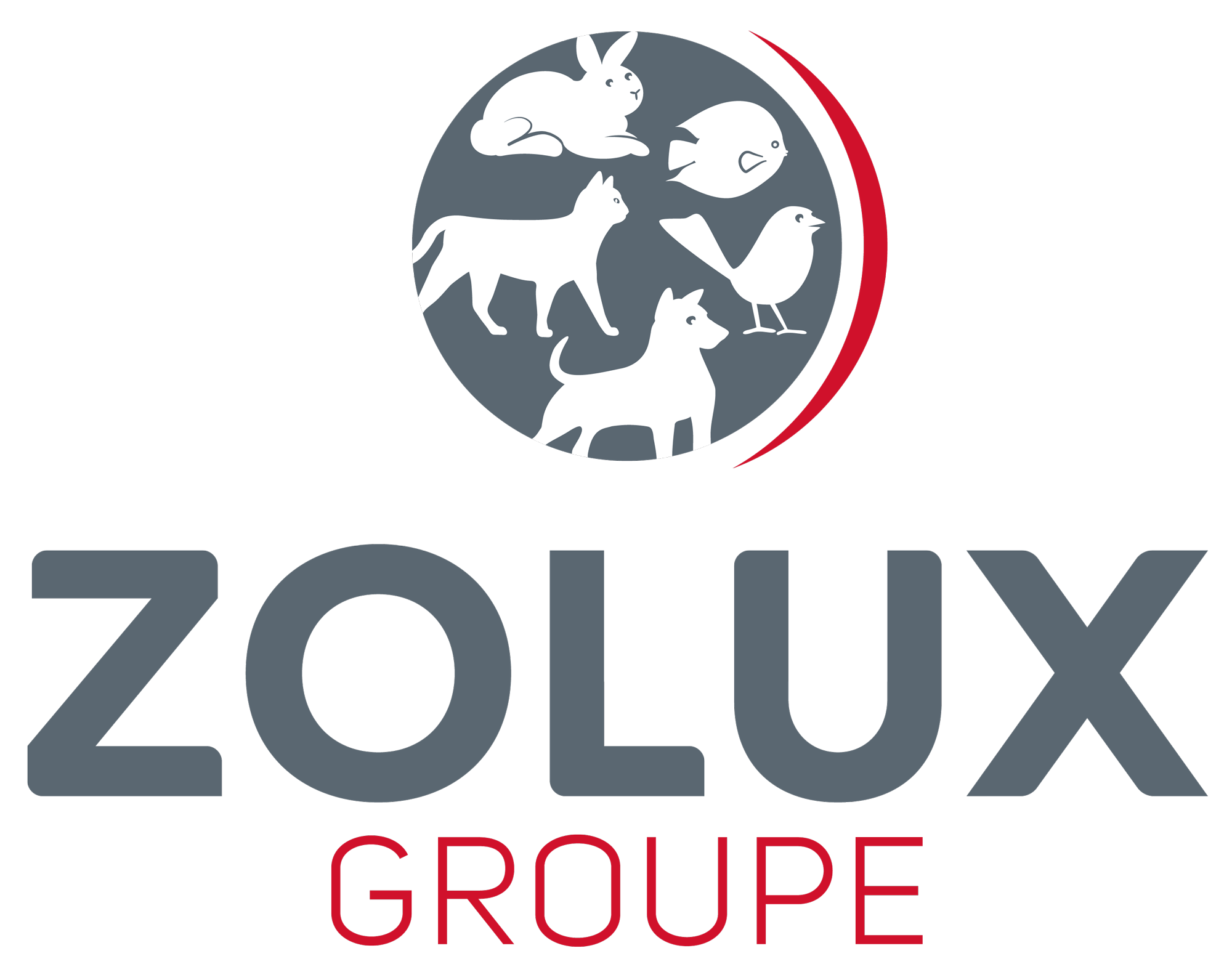 The Zolux Group is a
family business

which is a passionate and dynamic stakeholder in the pet store market. For over 80 years, owing to teams

driven by a passion

for their profession and a constant desire to

innovate

, the Zolux Group has created key pet store brands..
Background
The Zolux Group began as a simple seed store in the centre of a Charente-Maritime town in France, back in 1933. Madeleine and Fernand Haurit, the great-grandparents of the family who still run the business today, started out by selling agricultural seed, then bird seed and grain for small animals.

The business grew year after year, went on to specialise in pet products, and is now a key stakeholder in the pet store market.
Our brands
The Zolux Group has 3 brands:
The Zolux brand, created in 1971, is exclusively sold in specialist networks (pet stores, garden centres and large DIY stores). ZOLUX offers accessories and consumables for all types of animals: dogs, cats, ornamental fish, birds, small animals and poultry.
Laboratoire FRANCODEX has been the animal health brand since 1985. Offering hygiene and animal care products for all types of animals, this brand is also sold in specialist networks.
Saint Bernard is the brand specifically for large supermarkets. Offering a complete range of products specially designed for this distribution network, this brand has been in existence since 1954 and is supported by the Group's design and production expertise.
Find out more about Zolux Visit Laboratoire FRANCODEX See Saint Bernard
Our values
Our Group has strong values which guide our day-to-day actions.
Animal wellbeing:
Always consider animals' needs when developing a new product. Endeavour to support animal protection and adoption.
Honesty and respect:
Be kind and polite to others, whether colleagues, customers, suppliers, men or women. Display moral, intellectual and practical honesty; be trustworthy in our actions and responsibilities.
Sustainable development:
Act responsibly as a company. Limit excessive package whenever possible and select the cleanest raw materials. Reduce the volume of transported products. Reduce the distances between production facilities and storage warehouses. Support environmental protection organisations.
Our profession
Creation
Our research department is made up of specialists fully dedicated to research and development. Our creations are guided by innovation, quality and expertise, with a view to offering products perfectly fulfilling the needs of pets and their masters' expectations. Our catalogue includes innovative and distinctive products, along with basic essentials to offer you a comprehensive and cohesive range of items.
Distribution
We have 9 distribution platforms across Europe which serve over 55 countries. We also have an affiliate in Poland and another in Italy.
Join us
Joining the ZOLUX Group means contributing to the growth of the largest French pet product specialist. It also means being part of a human adventure built on a family history and strong values, notably animal wellbeing and sustainable development.
Visit our "Join us" page to see our vacancies or submit a spontaneous job application.