XXL capacity aquariums - IDROMAX
Keeping tropical fish is a fascinating pastime. Some of us could spend hours observing every movement of the fish and plants inside the aquarium. Bring a sense of calm and serenity to your interiors thanks to this silent, underwater world.
Relaxation mode activated!
The IDROMAX aquarium: an all-inclusive concept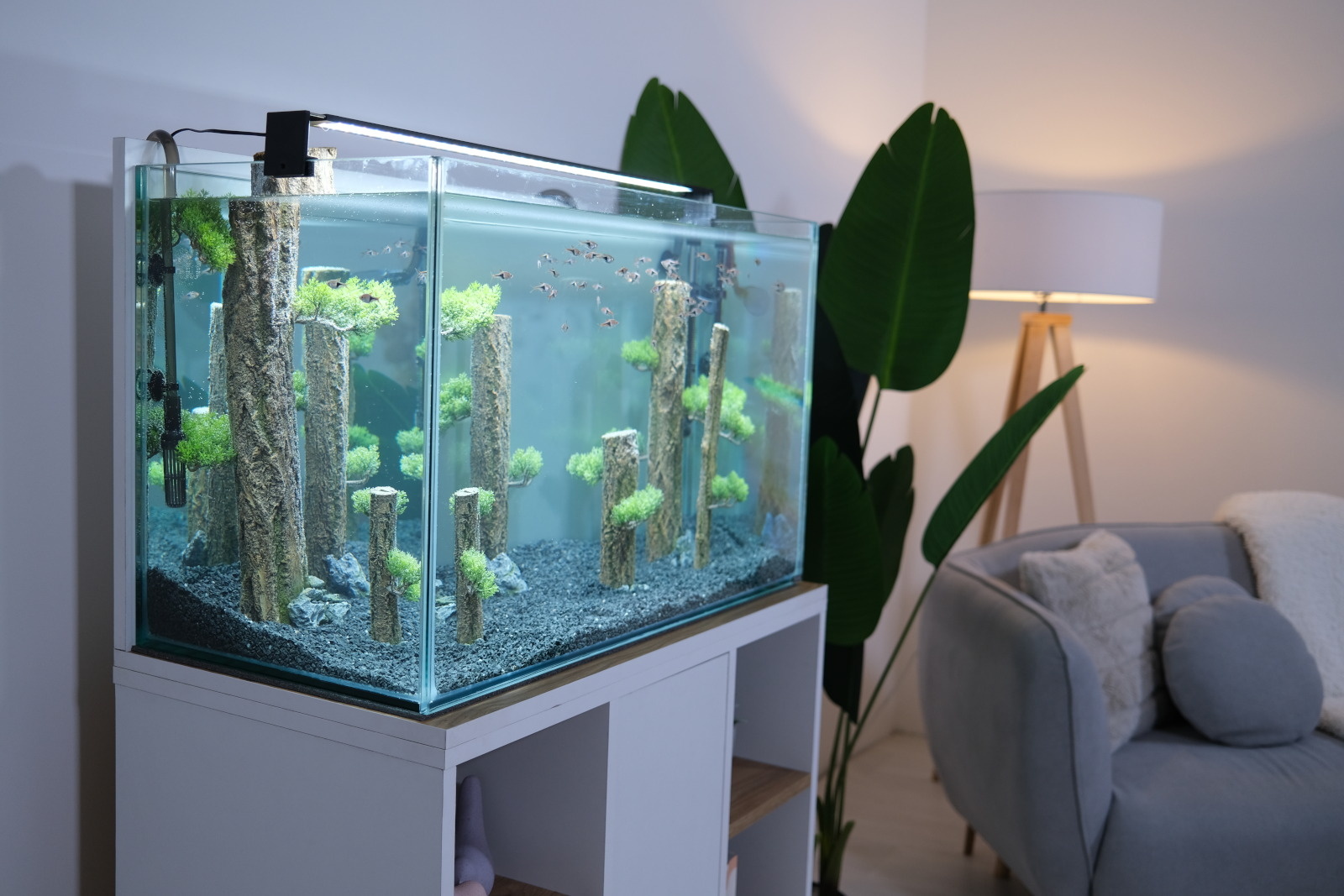 The IDROMAX aquarium range has been designed to guarantee comfort and well-being for its future occupants, the habitat they all dream of! IDROMAX offers an all-inclusive concept to welcome new finned friends under optimum conditions. Selected high quality materials, products made in Europe, and available in large sizes. The IDROMAX aquarium range meets all the needs of aquarium fish and offers a multitude of combinations and allows your imagination to run free, while creating the perfect habitat for all aquarium fish.
Available in 72, 160, 200 and 230-litre capacity, each IDROMAX aquarium includes: LED lighting, filtration system, heating system and wooden stand.
LED touch light
Made of aluminium, this narrow LED light has a touch switch allowing you to easily adjust the intensity of the lighting, and a memory system which stores the latest setting.
Available in 4 sizes - 4 power levels (17.7, 21.7, 24.5, 30.9 watts)
X-TERNAL filtration

Each aquarium has a "ready-to-use" X-TERNAL external filtration system that provides optimum filtration in several stages to guarantee clean and healthy water. To allow maximum filtration, three foams are available as an option: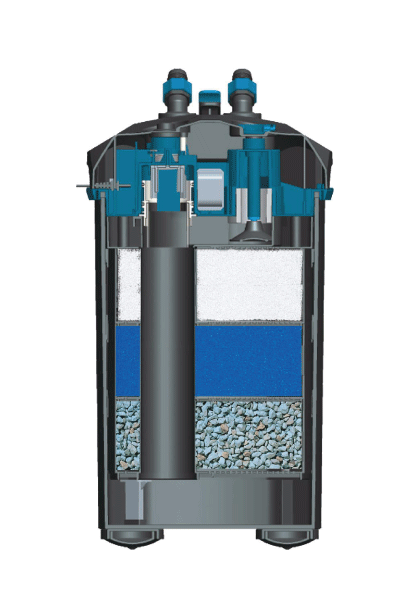 Black Charcoal: makes water crystalline
and absorbs medication residue
GREEN Anti-phosphate: combats algae
development or proliferation
Grey Anti-nitrate: removes nitrates present in
the water and reduces algae proliferation
HEATER system
All IDROMAX aquariums are supplied with HEATER 100 or 200 adjustable heaters suitable for aquariums of up to 200 L.
Available in 2 sizes - 2 power levels (100 and 200 W)
Aquarium stands
The stand is adapted to each size, to house the aquarium under optimum conditions with good stability. Its design allows you to incorporate your aquarium easily into your interior décor.
The stands are available in white or grey, with metal hinges, push buttons and 4 plastic feet. A clever design with reversible shelves allows customisation: the edges are different colours. The shelf behind the door of the stand can be adjusted to 3 heights. It is also shorter and allows space for the hoses from the external filter to pass through.
Stand available in 4 sizes and 2 colours (optional)