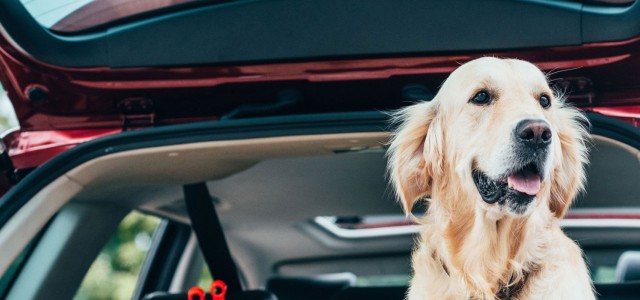 Taking your pet on holiday
"Must haves" before you leave
Going away soon? Planning a weekend away? Arranging to take your pet on holiday can sometimes be a worrying task. Whether taking your dog, cat or even your rodent on holiday, Zolux can offer you a whole range of solutions to help you plan your break serenely! Are we ready?
Here we go!
Bag, basket or cage? Choose your favourite! You can also accessorize your bag with a soft toy or other pet toy, to reassure your pet.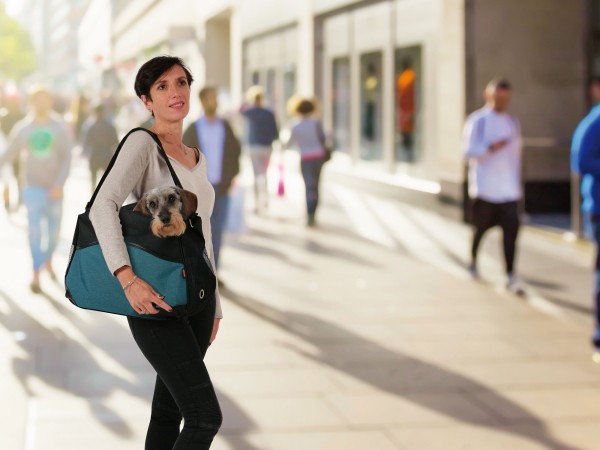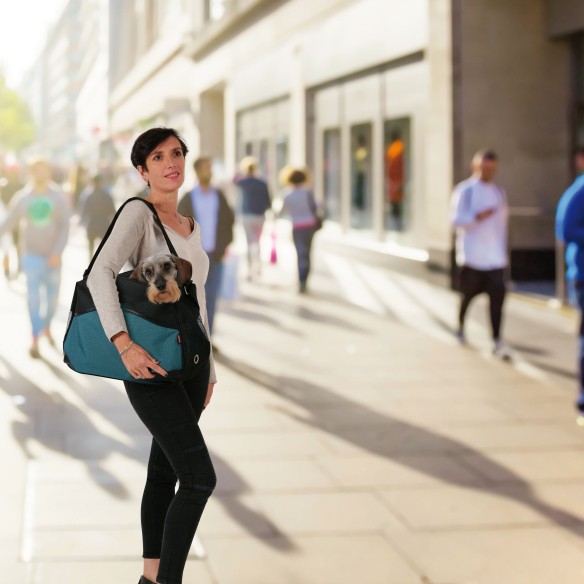 Bowling Carrying Bags

Bags that are both trendy and practical!

- Safety: collar hook.
- Comfort ensured for both master and pet. What's more, the bags have 3 air vents.
- Hygiene: removable bottoms for all bags and smudge-proof skids for classic bags..
- Practical: large opening and storage pocket.

3 available colours (petroleum blue, brick, grey)
2 available models

Ref. 423 540BLE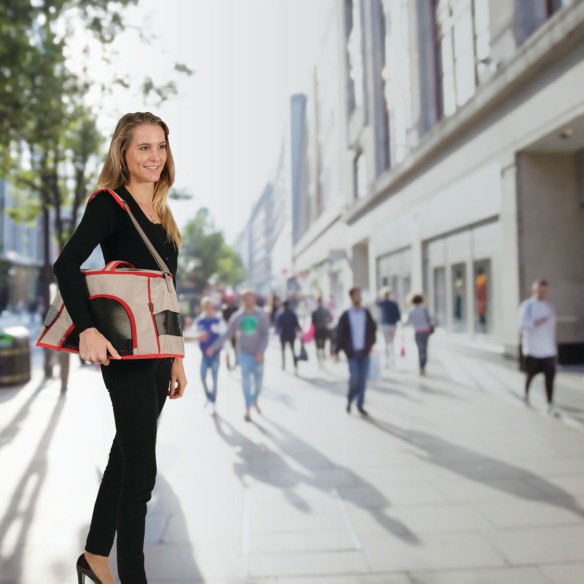 Happy Cat Travel Bag

The 2-in-1 travel bag

2-in-1 travel bag: travel bag and dome for cat.
- Practical: 2 openings (front and top) et 3 air vents.
- Hygiene: comfortable cushion is removable for easy cleaning.
- Safety: snap collar hook for increased safety.
- Comfort: comfortable, adjustable wide shoulder strap.

Ref. 523 410
Let's get going!
Travel in complete serenity!
Safety bars are also a solution when taking your dog in the car.
These are installed behind the back seat of your car, and their height and width are adjustable to fit all types of vehicles.
Ref. 403 014
No problem!
Large, small, colourful or plain, choose your preferred design for your dog, cat or rodent.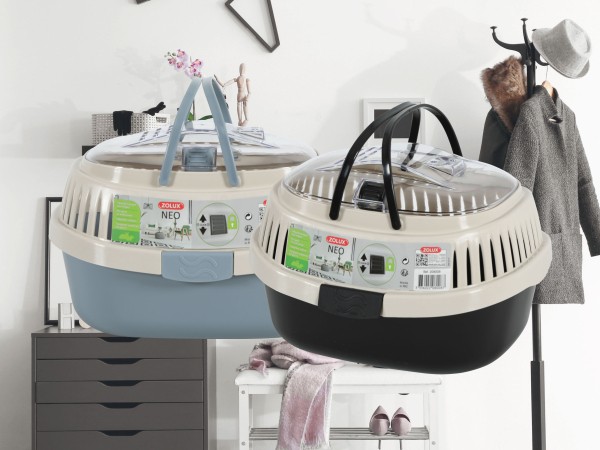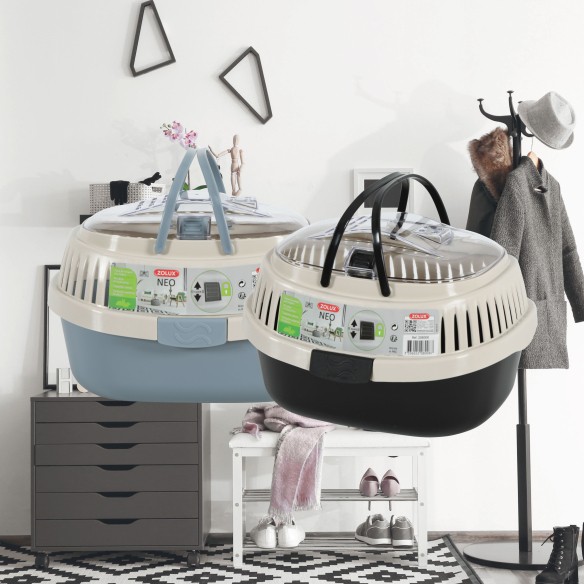 Neo Travel Carrier

For a comfortable and safe trip

Travel carrier for small rodents with a large opening on top and safety closure system to avoid escape.
- Translucid top: good visibility of your pet.
- Large air vents: maximum comfort for your pet.

Available in 2 colours (black and grey)

Ref. 208 009
Travel Carriers

Take your pet everywhere you go!

An elegant and refined product: top quilted effect, transparent plastic door, rounded shapes.
- Adapted to dogs weighing 5 - 8 Kg.
- Anti-skid interior bottom.
- Large air vents.
- Safety belt attach system.
- Possibility of adding a shoulder strap.

Available in 2 colours (blue and taupe)

Ref. 422 011TAU
Travel Cage

For a safe travel !

The Travel Cage is perfect for transporting your pet comfortably in the boot of your vehicle.
Stress-free access for yout pet. The cage has a two-part folding metal door. The Travel Cage has air vents, a secure closure, a perforated plastic double bottom for better hygiene and convenient handles that make it easy to carry. Its high quality polypropylene construction protects it from UV, impacts and freezing. Assembly is quick and easy with the included instructions. 2 year guarantee.

Available in 2 models (Medium, Large)

Ref. 403 052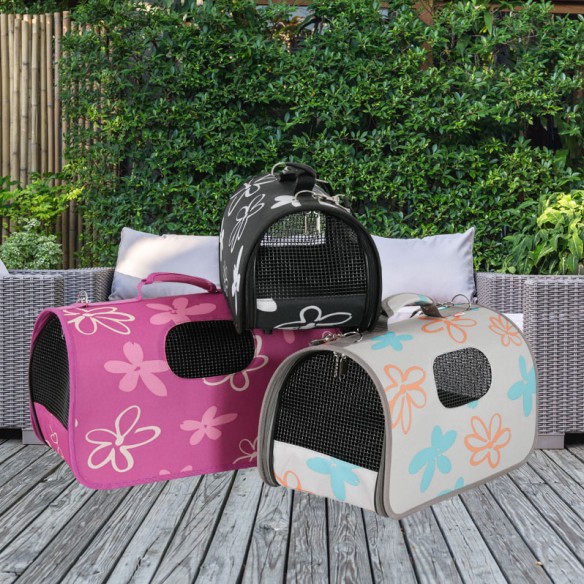 Flower Pet Carriers

Flower Power !

- Waterproof, sturdy and durable.
- Practical: made of a single piece material with a zippered side opening, it can be opened wide for easy cleaning and folds flat for storage.
- Lightweight: comfortable to wear on the shoulder or hand carry.

Available in 3 colours (grey, black, plum)
Available in 3 sizes (small, médium, large)

Ref. 423 446PRU