Game's rodent
Games
Your pet also needs to play! A happy pet is a healthy pet!
Toys made out of edible materials, such as wood or even loofah, are very amusing for your pet.
Wheels, tunnels or bendy tubes allow your pet to rediscover his cage every day. Our colourful Rody.3 range allows small pet owners to watch their rodents through the cage thanks to its transparent design.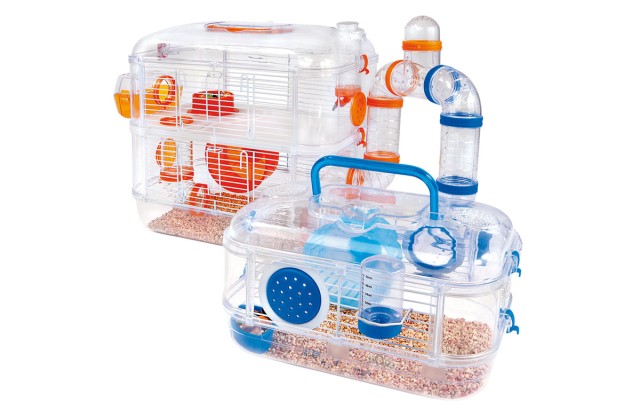 He can also find pleasure in going for a little walk. Indoors or outdoors with an adult eye always bearing him,
your pet will discover new environments. Here are some tips before going out:
Be aware of electrical wires in your house. They can harm your pet.
Wearing a harness or leash is recommended to prevent it from hiding away (for rabbits and guinea pigs especially)
Define a specific space outside if you wish for him to roam freely. A rodent run/park is ideal for the whole family. It should be set up in a shaded, sheltered area. Don't forget to give him some food and water.
A stroll is challenging but great fun for the rodent, but also for both you and your children!