Feeding wild birds
Feeding wild birds is a popular activity, which you can do alone, or even with young children. This is an excellent activity for making young children more aware of nature and the living creatures around us. Feeding wild birds will allow you to get closer to watch these fascinating creatures, and to help them, if necessary, in periods when food is scarce.
Birds are at their most vulnerable in winter. Starting to feed wild birds from the first persistent frosts or snow can make their lives easier.
If you start feeding them, you will need to continue leaving food out for them throughout the winter, to ensure they don't go hungry. When spring returns, you can gradually stop leaving out food, so our feathered friends can become accustomed to finding food themselves.

SEED
Zolux offers seed mixes specially designed for wild birds. Mainly containing wheat, split corn, lentils, white millet, hemp, red milo, sunflower and rapeseed oil, this high-fat seed mix contains all the nutrients to promote healthy development in wild birds.
Zolux also offers sunflower seeds which most bird species adore.
Seeds are also available in different flavoured stick formats :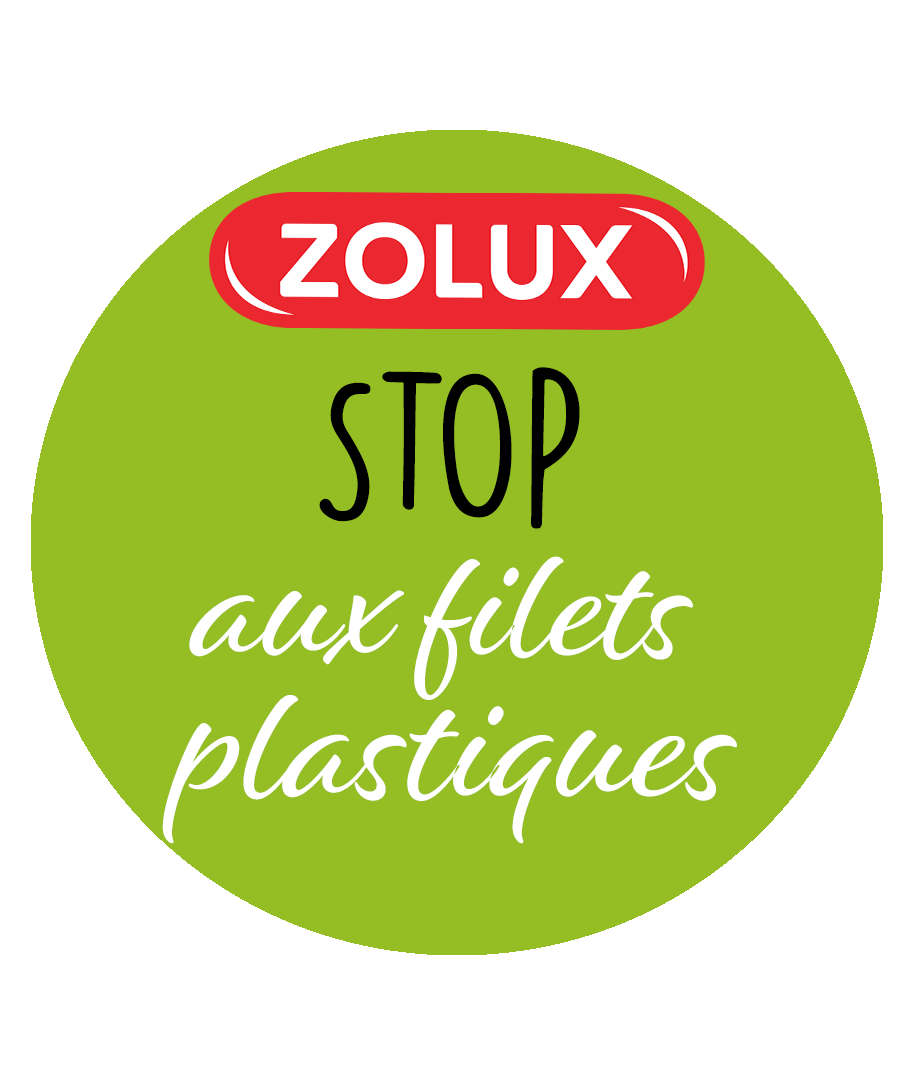 Why the switch to no nets?
ZOLUX HAS STOPPED USING PLASTIC NETS TO LIMIT THE PRODUCTION OF PLASTIC!
Once the fat ball has been used up, the net is of no use, and is often unfortunately left in the natural environment. By removing nets from our products, we can avoid using 7 tons of plastic each year!
NOTE: Our buckets of 35 and 50 fat balls contain a cardboard feeder!

FAT BLOCKS
Fat blocks help wild birds withstand cold weather in winter and, come springtime, help restore birds, weary from feeding their young, to full health, while also promoting healthy development in fledglings after they fly the nest.
Discover our bird fat products available in different flavours (300 gr) GUARANTEED FREE FROM PALM OIL:
With seeds With fruit With peanuts
With mealworms With berries With insects

Wooden feeders
To encourage wild birds to feed, opt for natural, sustainable materials such as wood, which will withstand bad weather.
Castor birch feeder with stand and roof
Castor birch silo feeder with mesh and roof
Caribou wooden feeder with roof (LARGE)
Castor birch feed with roof
Caribou wooden feeder with roof (SMALL)

Metal fat ball holders
ZOLUX HAS STOPPED USING PLASTIC NETS!
Discover our wide range of robust, long-lasting metal fat ball holders, which will add a splash of colour to your garden!
Cabane fat ball holder
Spiral fat ball holder with roof
Spiral fat ball holder
Fat ball dispenser
Fat ball ring dispenser

Fat ball holders