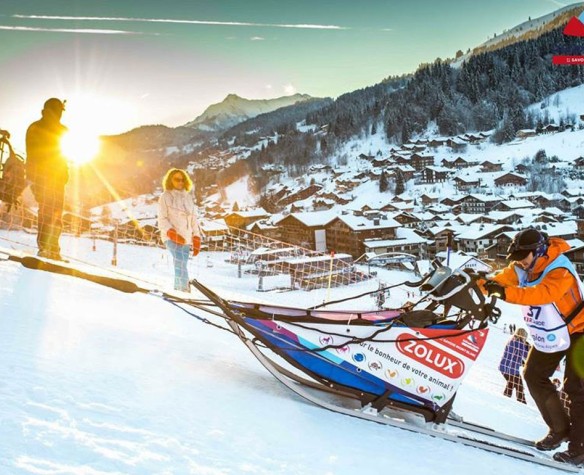 La Grande Odyssée
Zolux, pet product designer/manufacturer, sponsored La Grande Odyssée in 2019. This event, held each year, conveys the wholesome values shared by Zolux: respect, authenticity and animal welfare. We are therefore proud to have taken part in this magnificent human and canine adventure.
La Grande Odyssée Savoie Mont Blanc is the largest race stage in the world, intended for experienced long and intermediate-distance mushers (sledge drivers), able to line up 14 dogs at the start of the race. Twenty-five mushers from all over the world (around twelve different countries) and 300 dogs will race across Savoie, Haute-Savoie (France) and Switzerland over a 2-week period, over a distance of approximately 1,000 km and a climb of 13,000 m. The course will take the teams through 20 ski stations, the site of a vast range of activities, day and night. For each of the 9 stages, thousands of spectators gather on the snowy streets of the town centres or the most stunning natural sites in the Pays de Savoie-Mont Blanc region for the timed starts (every 2 minutes) or mass starts (at the same time).
Zolux sponsored the GETS stage which took place on Tuesday, 15 January 2019. All of the sledges were decked out in Zolux's colours that day!