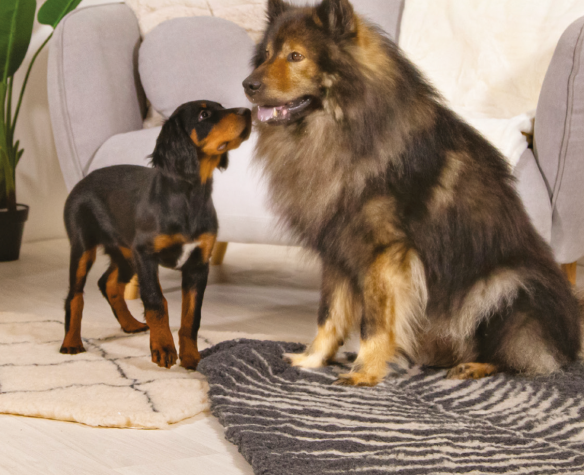 Insulating Mats - Dog
Protecting your dog from the cold
Like us, dogs can get cold! In general, dogs are quite resistant to cold, but not all dogs feel it equally. Some dogs will be more fragile than others, depending on their breed and also on your pet's coat. In winter, their fur thickens and allows them to protect themselves from the cold. However, it is important to take special care in spite of everything to look after your fur ball.
An Insulating dog mat
When winter arrives and the first cold weather sets in, it is important to provide your dog with a warm place to lounge after a winter walk. Like you, he will need to warm up! The Zolux Insulating Mat lets your fur ball lie down comfortably in a dry place while keeping warm.
A Mat for Dogs - Eco-designed
Zolux Insulated Dog Mats protect your dog from cold floors and limit body heat loss, they are very warm thanks to their smooth and ultra-soft fur. A very thick coat with a density of 1,200 g/m², wicks moisture downwards, which keeps him dry. It is made in France from 100% recycled polyester.
The thick fur of the Insulating Dog Mat provides your pet with the comfort he needs while sleeping, which is essential for its well-being.
The 100% polyester fur provides excellent thermal insulation, making the mats very durable and non-allergenic for your dog's total safety.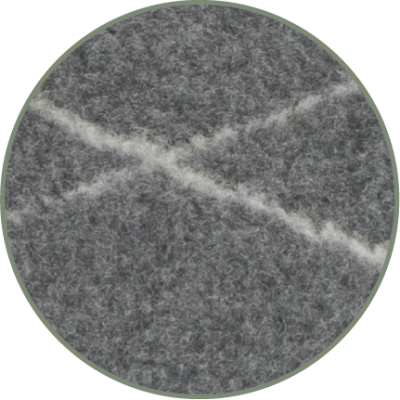 Thermal Insulation Mats
The structure of each mat insulates your dog from cold floors and limits body heat loss.
Thanks to the polyester fur, moisture is wicked away downwards, keeping the fur dry.
The circulation of air in the fibres limits the occurrence of unpleasant odours.
Non-slip dog mat
Thanks to its latex coating, the Mat is non-slip for comfortable and convenient use of the product for your pet. The Insulation Mat is machine washable and quick drying, easy care for good hygiene.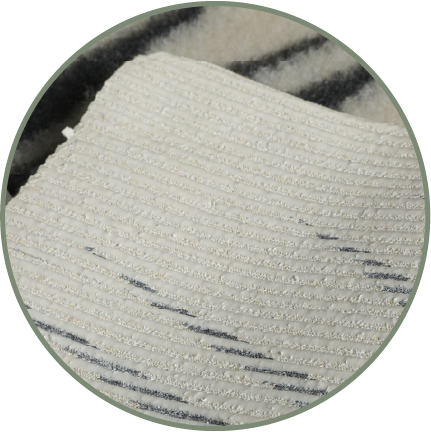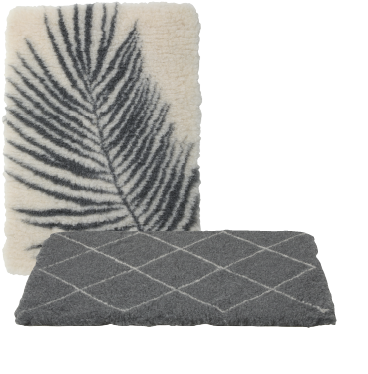 Trendy design
The Insulation Mats have been designed with current interior design trends in mind. So no worries about putting your Dog's Mat in the living room, it will fit in perfectly, and your dog will be so happy!
Two models available: Berber or plant pattern, in beige or grey to suit everyone's taste and interior. Now you can spend your evenings cuddled up in front of the fire with your fur ball!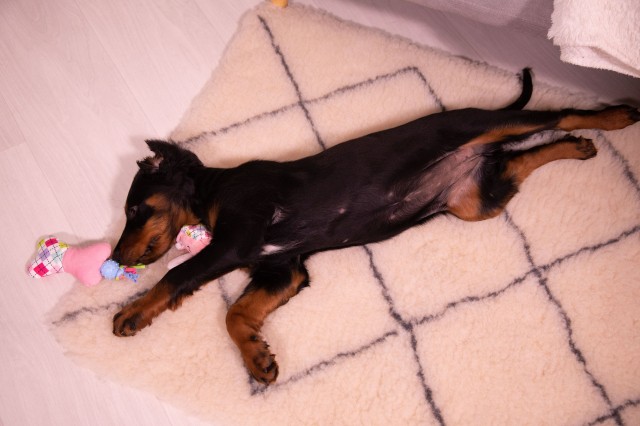 The Insulation Mats for Dogs are available in different sizes and are therefore suitable for all sizes and types of dogs!
The mats are available in 2 sizes: 70 x 50 cm for small dogs and 95 x 75 cm for medium and large dogs.
A committed product
The Insulating mats are part of our "1% For Animals"commitment, a label for animal protection and biodiversity. A percentage of the sales of the Mats will be donated to the Youcare Association.