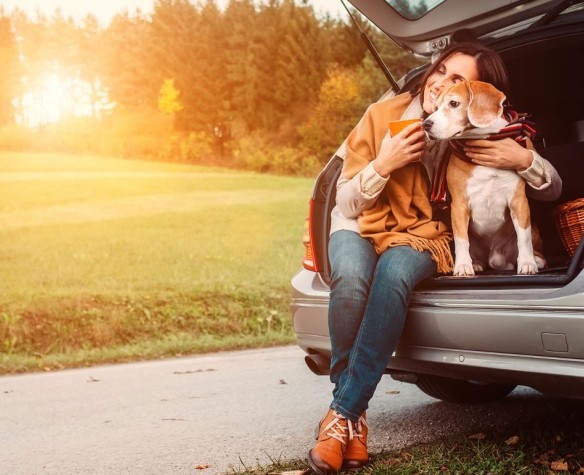 Travelling with your dog
Before leaving
Preparing your dog correctly before leaving is essential if you do not want any complications during the journey.
First of all, take him for some short trips so that he can get used to being in the car. The idea is that your dog associates car journeys with happy moments. You can take him to the park in the car for example. That way, when leaving for a long journey to you holiday destination, he will experience a sense of fun and excitement. Anxiety will therefore be erased.
If your dog suffers from travel sickness (even on short trips), consult your vet for further advice.
Make sure to prepare all travel documents (health care, passport, etc…) because, like for all other animals, he must be identifiable. Health wise, think to check up on the necessary vaccinations depending on where you are travelling to.
His comfort is essential during the journey. For whatever type of transport being used (train, plane, car…) you will need to bring along a transport cage. If you are travelling by car, the safest place for your dog is the boot.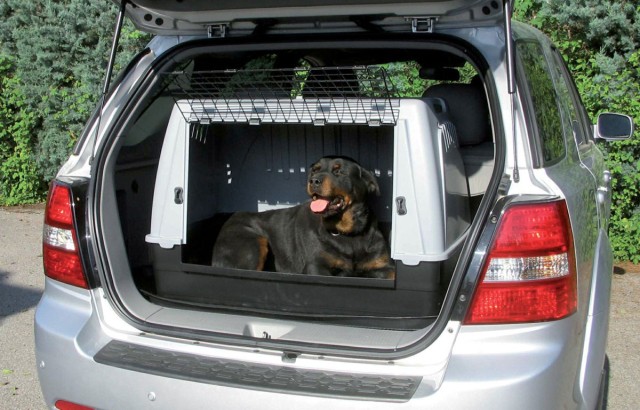 During the journey
The big day has finally arrived!
Do not feed him too much in the build-up to your departure. But if your pet is still sick, don't forget wipes or deodorant to clean up behind him.
A break every two hours is recommended so that your dog can stretch his legs, have a drink and do his business. Be aware that a dog left in a car in direct sunlight can die in less than one hour.
Remember to attach your dog to a lead, suited to its size, even before getting out of the car because some dogs may try to run away… In addition, a collar with an engraved tag is essential if your dog gets lost. You can inscribe your address and contact details so that people who find him can get hold of you.
Our tip
Most importantly, do not forget water! Plan to take large quantities for your dog, especially if you are travelling during high heat seasons. There exists foldable transport bowls designed specifically for holidays!